Siparila
Sustainability
Story of
Blog
Work with us

Thermory Group
Siparila - a pioneer in the wood industry
Siparila Oy is an industry pioneer inspired by the great properties of wood. We help our customers discover the best qualities of wood, and we want to make interior design and building with wood an experience for both the home decorator and the professional builder.
Sustainability
Wood has always been the building material that Finns trust, and we hope to keep it that way. It is a responsible choice, as wood is environmentally friendly, renewable, and recyclable. It is also an efficient carbon sink: a wooden detached house stores 30 tonnes of carbon, the equivalent of 10 years of car use for one family.
As industry pioneers, we play our role responsibly and actively seek ways to promote the well-being of the environment and people. Product quality, sustainability, and safety are the cornerstones of our operations. We are involved in strengthening a building culture that respects the vitality and health of forests and promotes sustainable and healthy living. Sustainable development plays an essential role in our business.
Combining tradition and innovation
Beautiful Lake Valkjärvi still shines brightly on the Karelian Isthmus, in the heart of old Finland. Many small villages, including Siparila, were founded centuries ago on the shores of Lake Valkjärvi. Nature in Siparila was beautiful. The village was surrounded by dense forests, which were well looked after. They protected the village and provided a livelihood for many people.
The villagers of Siparila were famous for their ability to use and work wood. They were hard-working and resourceful people, always ready to help. They made horse-drawn carts out of wood and worked together to build cottages, houses and mansions. There was no need to lock the doors. The smell of coffee and freshly baked buns welcomed the guests, to home.
"A beautiful memory remains beyond the border, where my heart longs to go".
This is how Hilmer rhymed with Sojakka when he was alive. Hilmer Sojakka brought the carpentry skills of Siparila village to Finland as memories and stories, which we now cherish 100 years later at Siparila Oy. Hilmer Sojakka had to leave his home in the old Finland, but his home remained in his heart forever. Today, we want to be involved in building homes for Finns that will remain in their hearts forever.
Siparila Ltd is named in memory of our grandfather to remind us of the importance of home.
Juha Sojakka, CEO

Siparila blog
Work with us

Siparila is a service-oriented wood supplier that already employs 160 woodworking and surface treatment professionals at our head office in Vaajakoski and our factories in Teuva, Myllykoski, Parkano and Kajaani. We are constantly looking for employees with enthusiasm and a learning attitude who are interested in growing into woodworking and surface treatment professionals.
Passion for wood
We are dedicated to real wood. We draw inspiration from its versatile properties, which offer the potential to create the most stunning solutions for all kinds of spaces and buildings. We build our products with respect for the individual qualities of wood, so that every object can enjoy its unique atmosphere.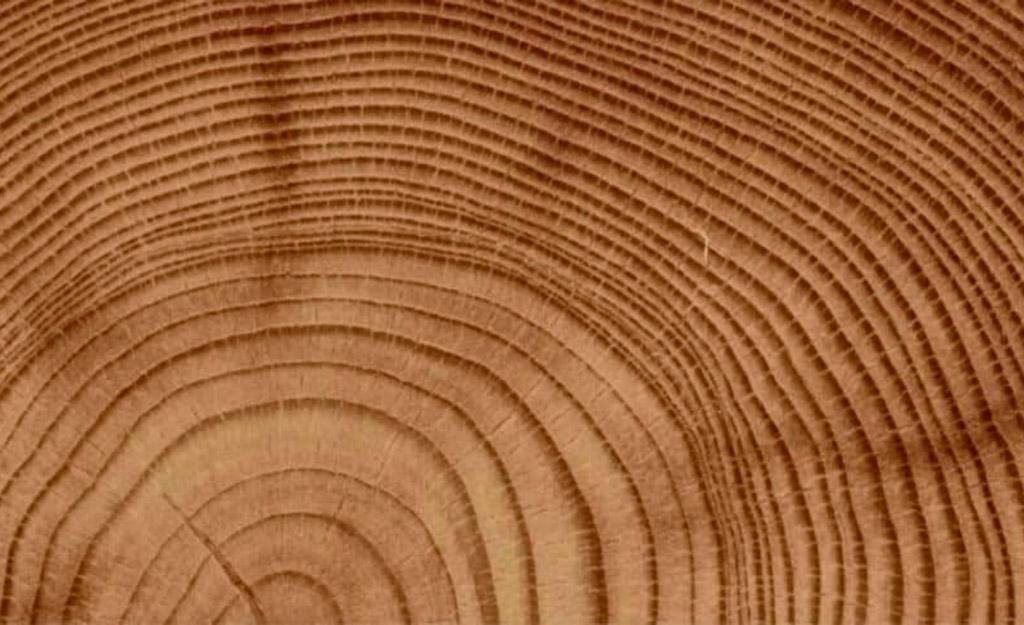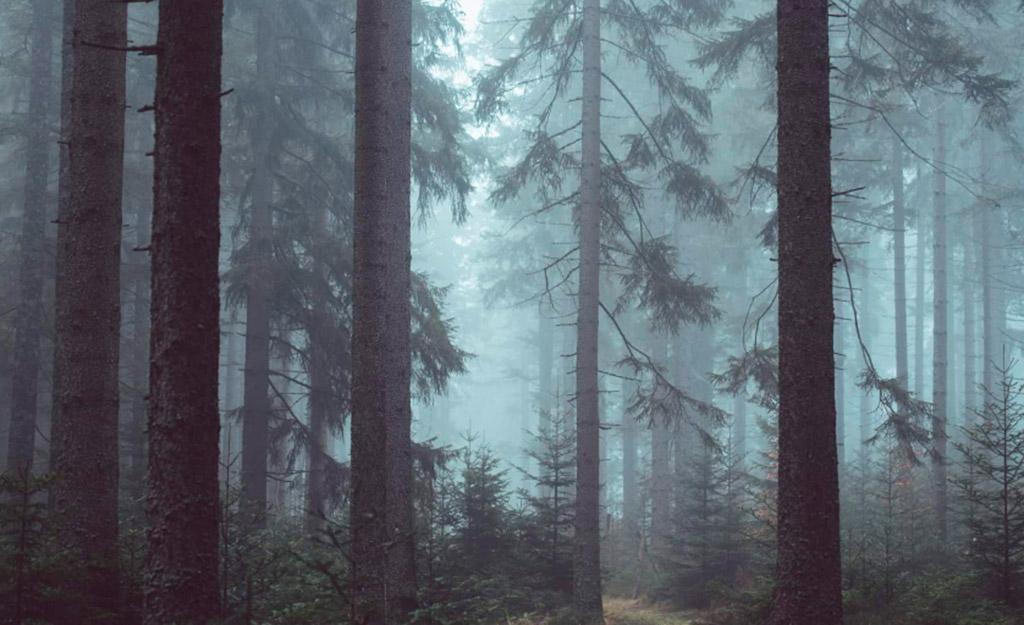 Sustainability
Building with wood has a long tradition in Finland. We want to preserve and develop these traditions to meet today's needs. We are committed to complying with the regulations and recommendations that will enable the ecological, healthy, and natural use of wood in interior design and construction in the future. Every day we work towards a more sustainable building culture.
Technology and innovation
As pioneers in our field, we have participated in renewing the Finnish market for exterior cladding and interior panels. We are constantly working on product development in collaboration with designers and architects to offer home builders in Finland and abroad new, innovative, and more user-oriented solutions. We want to make our products, built from real wood, available to everyone.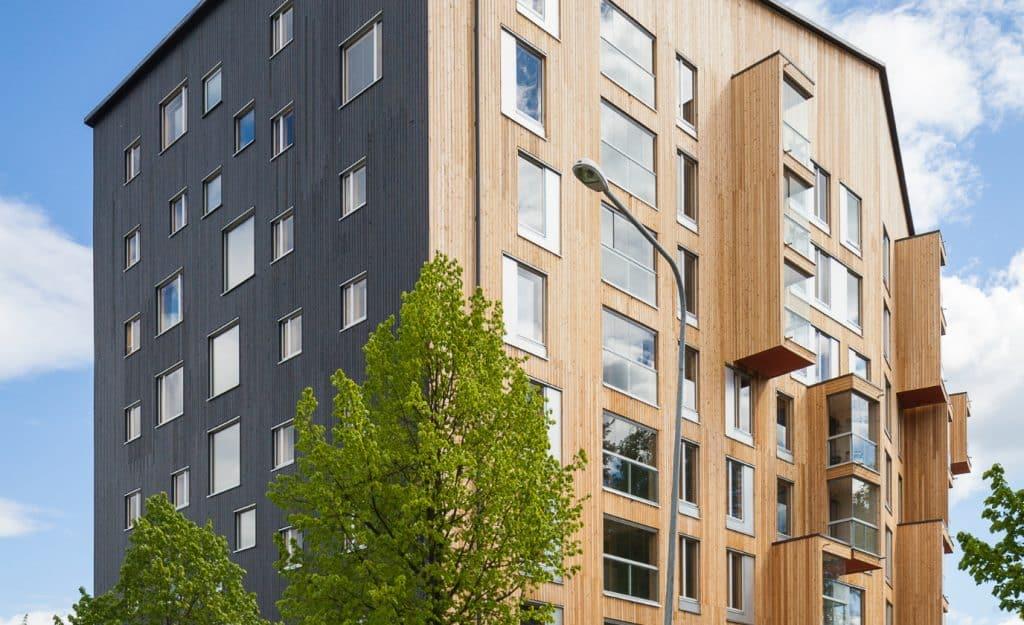 For the press
For up-to-date information on Siparila's operations and products
and innovations, contact Juha Sojakka.
Send an email to
Wood construction is one of the main themes of future construction
The building sector accounts for 30 % of all carbon dioxide emissions. Only 5–12 % of our country's CO2 emissions come from manufacturing construction products. 90 % of emissions come from the manufacture of cement and steel.
Wood construction is one of the best ways to reduce CO2 emissions from construction because the CO2 emissions from wood construction are minimal compared to, for example, concrete structures. The more we replace concrete and steel with wood, the less carbon dioxide the building sector emits.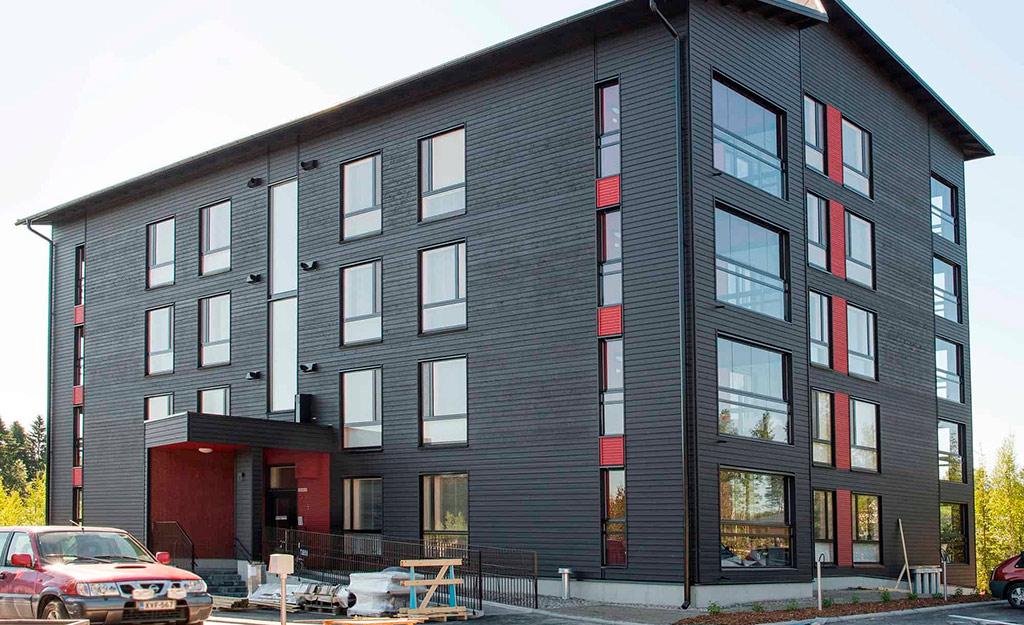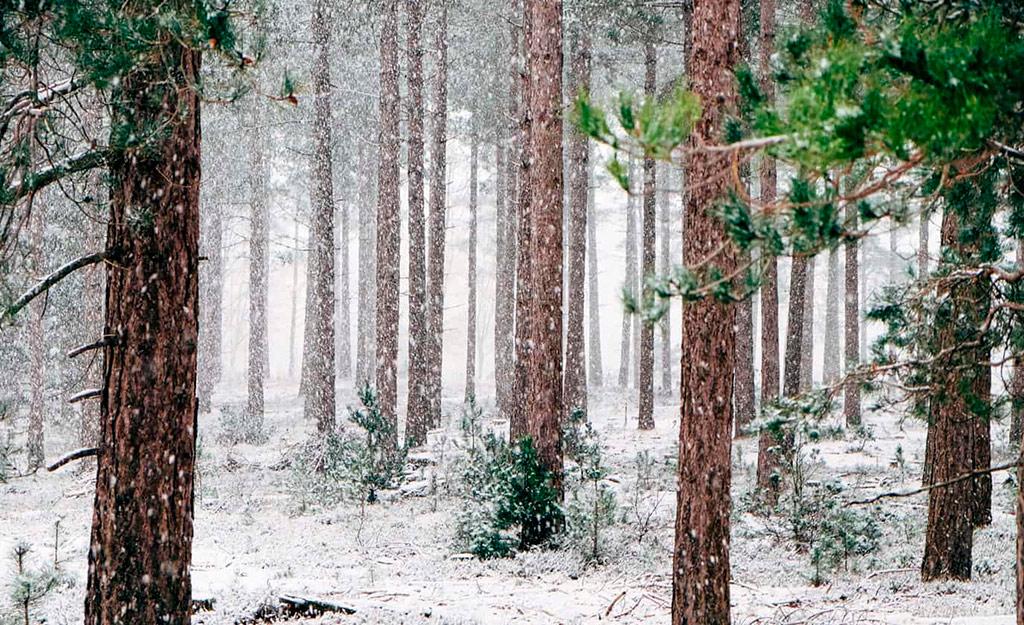 We care for the well-being of our forests
The PEFC certification system ensures the well-being of forests internationally and guarantees that the wood has been harvested sustainably, respecting forest biodiversity. We want to play our part in ensuring that the forest's natural habitats and the opportunities for species to live remain strong now and in the future.
We closely monitor the quality of our products
In construction, the products used must be healthy and safe. The European Union has set safety requirements for solid wood products, and we monitor the safety requirements implementation closely. As proof of our careful work on the quality of Siparila products, all Siparila wood products are CE-marked and do not contain hazardous chemicals to humans or nature.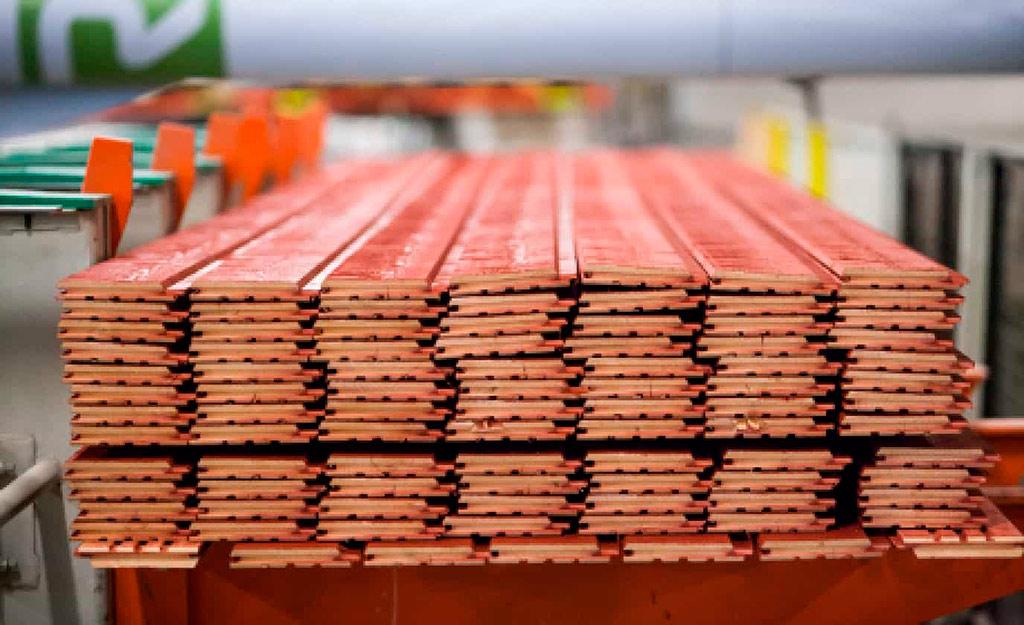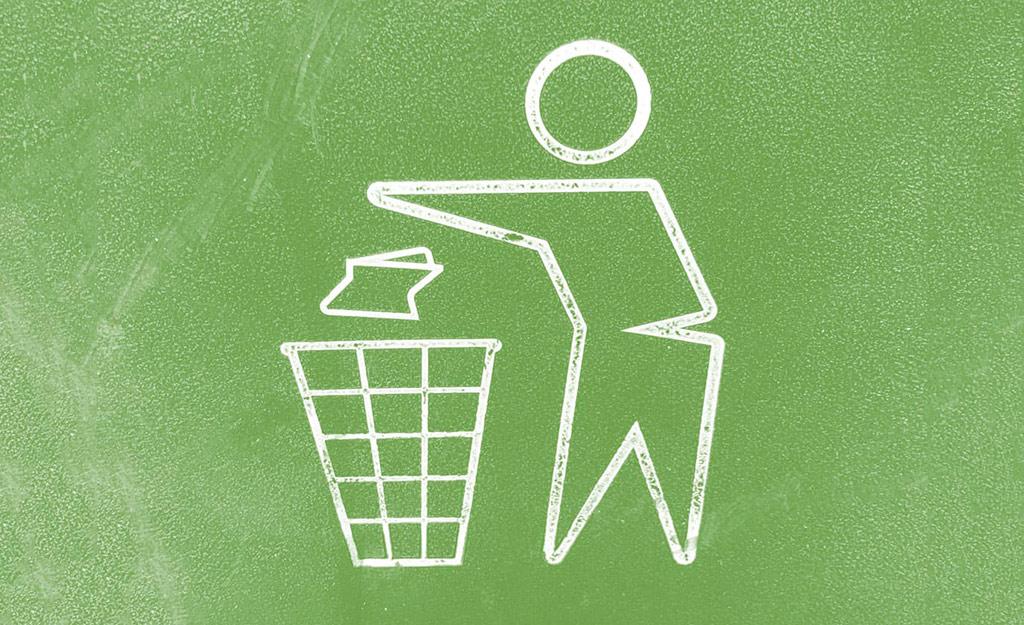 We recycle the packaging material
We want to promote packaging recycling, so we have entered into a cooperation agreement with Finnish Packaging Recycling RINKI. This cooperation shows that we are taking steps to be more environmentally responsible. We recycle our packaging and the material that comes to us by purchasing raw materials. We will responsibly manage our environmental obligations for all waste our operations generate.
We invest in sustainable surface treatment
We are constantly developing new surface treatment methods to ensure our wood products look attractive and last long in challenging weather conditions. Our investment in priming and coating methods has earned Siparila FI certification, which requires us to closely monitor paint application rates and painting conditions such as temperature and humidity.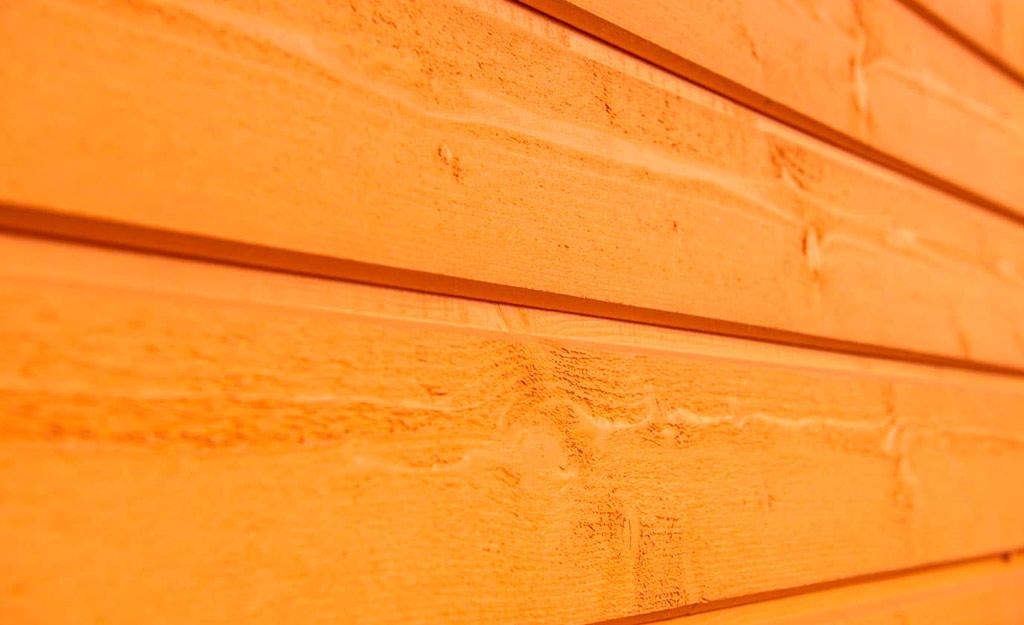 History
2003
The story of Siparila begins in 2003, when an ambitious young graduate engineer buys a wood processing factory with the aim of developing products for Finnish builders that make building easier and faster with Finnish wood. In Finland, interior design is mainly based on paint and wallpaper. Wood construction uses primed exterior cladding panels, which have to be painted twice on site after installation.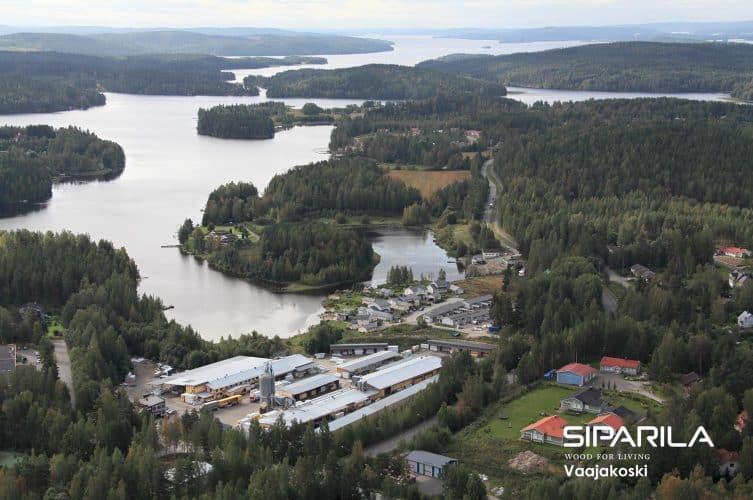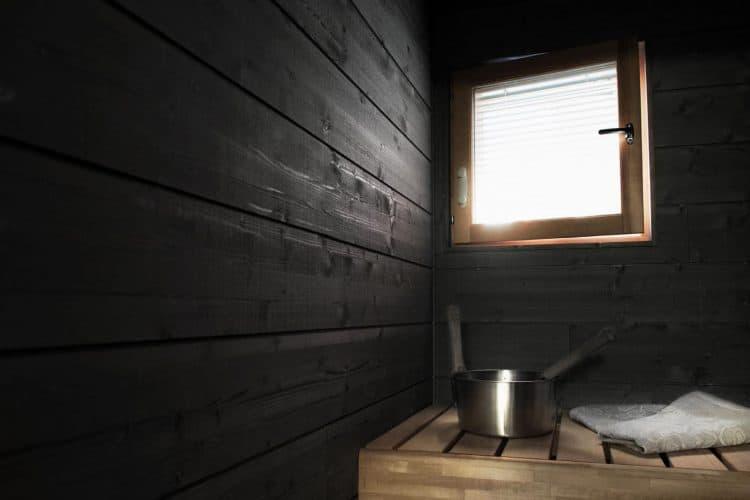 2005
White and black interiors are making a comeback. People would like to use wood, especially in saunas and bathrooms, but Finland has no stylish wood panel suitable for damp areas. Siparila is working with paint manufacturer Teknos to develop a surface treatment method that allows the wood to retain its breathability. The result of several test runs is a white-waxed interior panel – the new product with a water-based, translucent white coating that is safe for people and the environment. And most importantly - wood still breathes!
2007
After several visits to the construction site and hundreds of meters of primed panels, Siparila is beginning to understand that the exterior cladding panels used in the construction could be painted in the factory. Top-coated panels would speed up site operations and save costs. Also, building with wood in winter would be less complicated, as the top coating would protect the wood until the summer. Siparila believes that the builder of the future will buy top-coated timber and will be the first in Finland to invest in specialized wood top-coating machinery.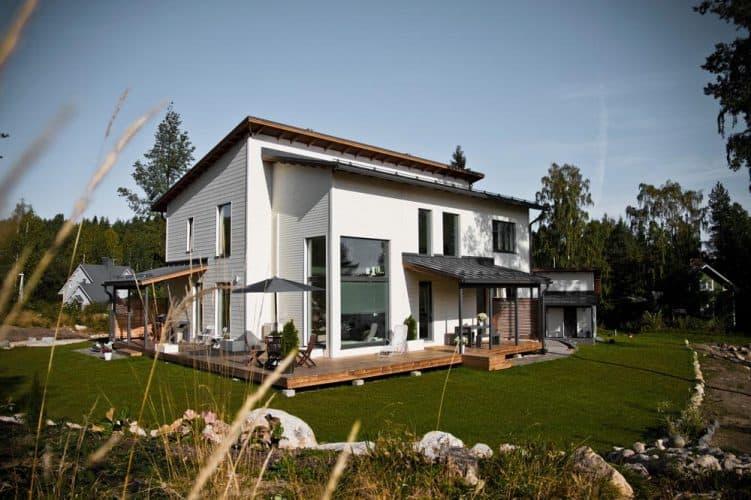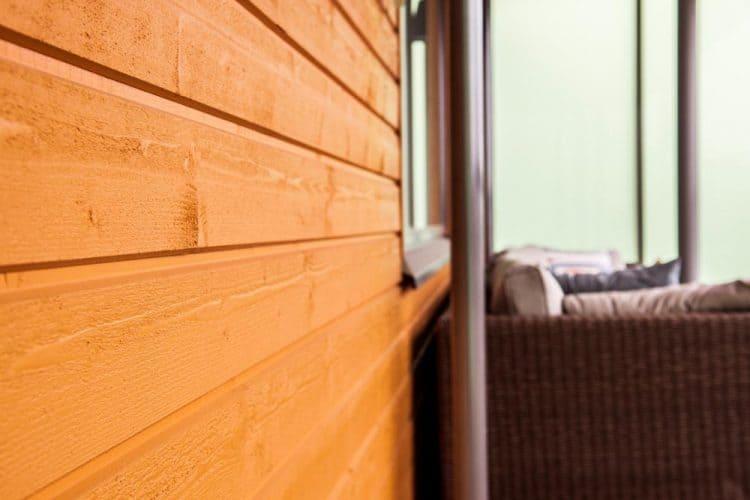 2008
Nail heads are a concern as they allow water and pollutants to enter and damage the wood. In Siparila, the experts put their heads together and started to redesign the shape of the panel. The blades are already sharpened at the saw as Siparila's experts search for a new profile for the panel where fastening can be hidden. The result is a TOPCOAT® exterior cladding panel that allows a nail-free surface and has been top-coated twice, meaning it needs no further surface treatment on site after installation. This innovation is granted a utility model.
2009
Siparila's management is waking up to the fact that its staff is its most valuable resource. They are radically changing their work and empowering employees to influence it. Siparila's employees are involved in developing customer service, productivity, and company culture - the Siparila spirit. Siparila employees will be self-directed, and there will be no management at Siparila. As a result, Siparila's profitability improves, and staff satisfaction with their work increases. In the spring of 2010, Siparila received the Productivity Award of Honour from The Central Organization of Finnish Trade Unions.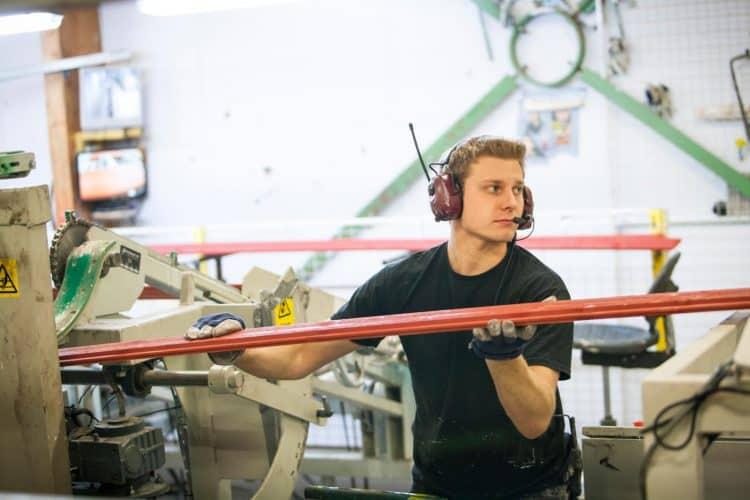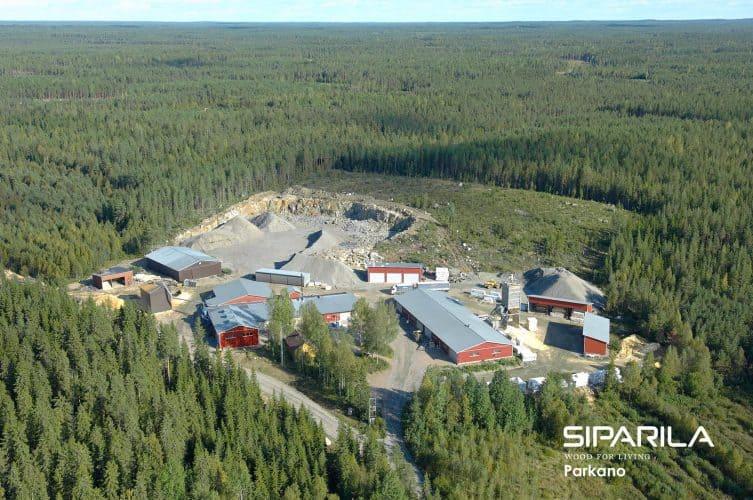 2010
There are significant changes in Siparila. In the spring, Siparila strengthened its expertise by acquiring Parkano Höyläämö, a company specializing in the manufacture of solid wood moldings, and at the same time acquiring new woodworking professionals. Siparila's vision of manufacturing high-quality and unique wood products is one step closer to becoming a reality.
2011
The new top-coated cladding panel with concealed fastening is causing amazement on construction sites. Siparila is starting to offer TOPCOAT® claddings as a service to boost product sales. Siparila-trained installers will travel around Finland to install facades that withstand storms and blizzards. In the coming years, TOPCOAT® panels will be installed at the Haltias Nature Centre and on the exteriors of several other buildings.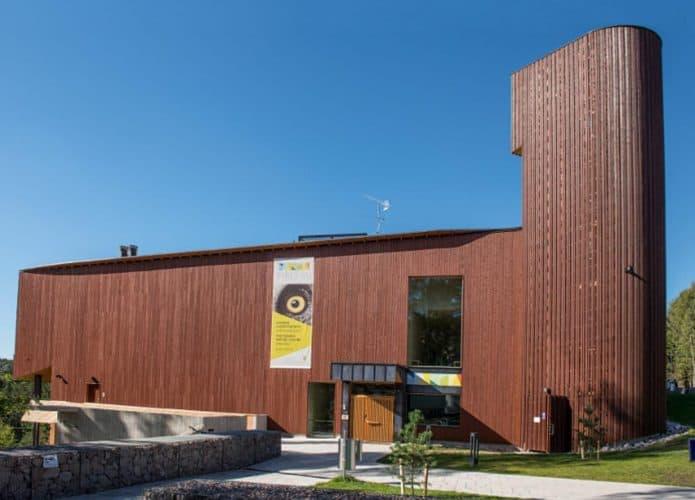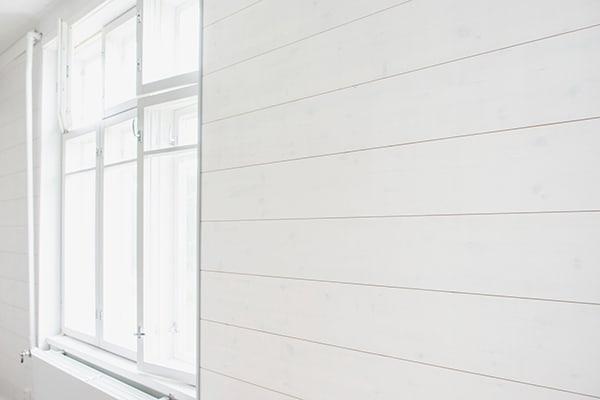 2012
The hard-working professionals in Parkano believe in wood as the interior material of the future. At our Parkano factory, we produce genuine wooden interior moldings and develop complete interior solutions for our customers.
2013
Siparila and Isku, two Finnish family-run companies, discover in the spring that Finns mainly buy patio furniture made abroad. This gives rise to the idea of developing patio furniture made from domestic wood and designed and manufactured in Finland. Designer Janne Tyynismaa is given the task of designing the patio furniture. In the summer of 2013, Isku is proud to sell 100% Finnish garden furniture.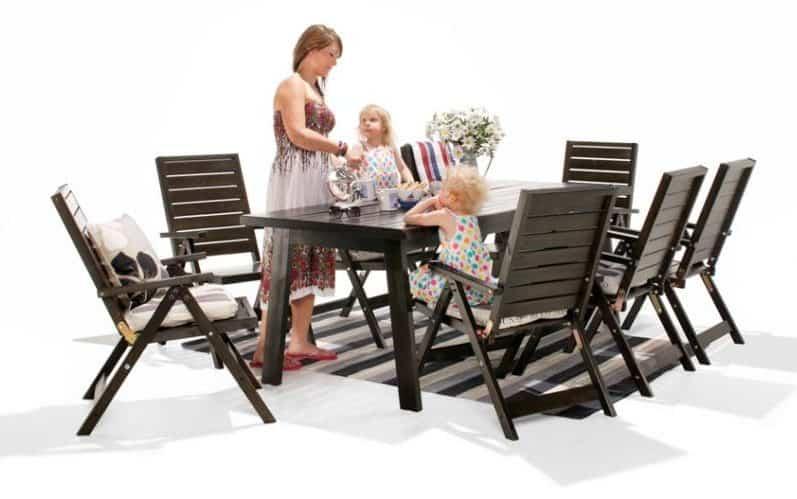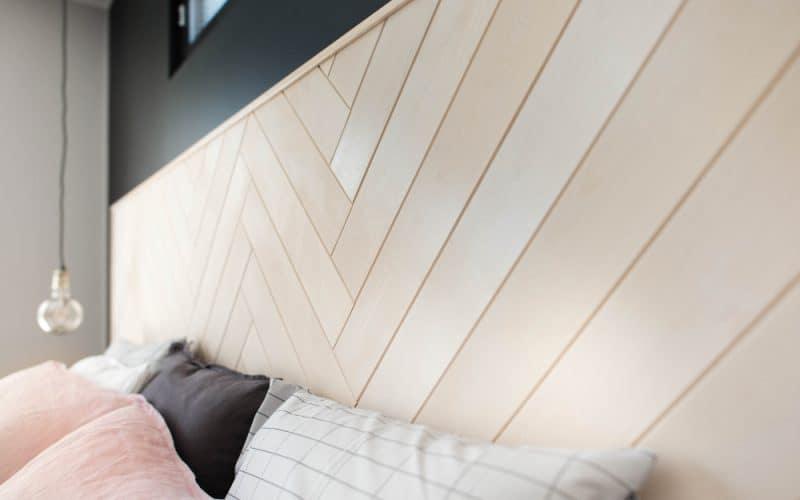 2014
The winds of change are blowing in interior design as Siparila makes it easier than ever to install panels. The new PALA™ interior panels are fastened with adhesive, and there is no need for hammers and nails. PALA™ panels are quickly finding their way onto office and home walls, with the herringbone pattern, in particular, appealing to decorators.
2015
Siparila is making a new foray into industrial construction. A new Puukuokka is being built in Jyväskylä, where Siparila supplied and installed fire-resistant exterior cladding panels. Siparila is the first company in Finland to obtain CE marking for fire-retardant cladding.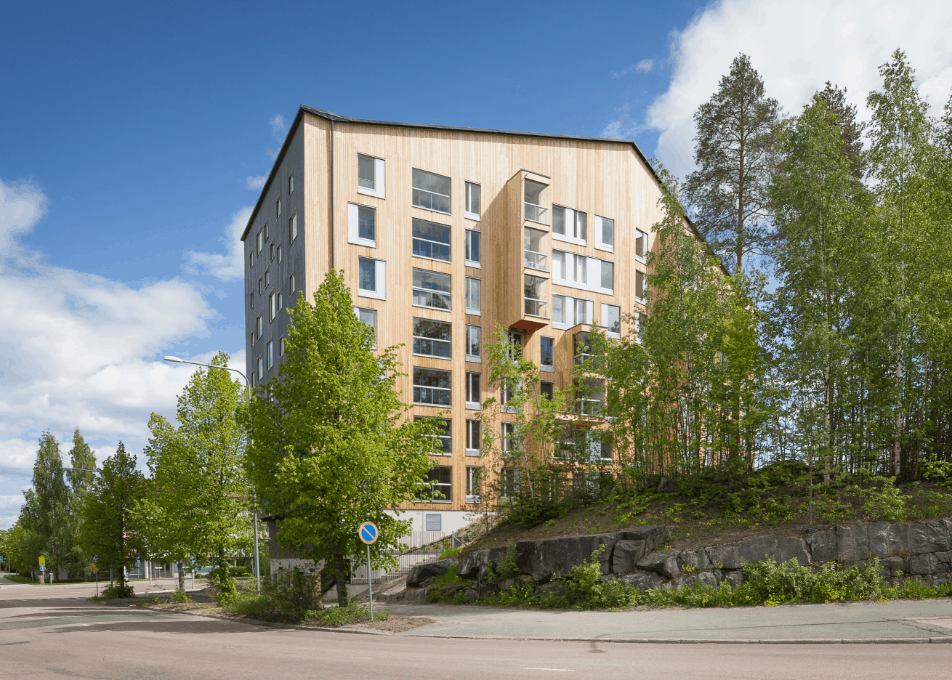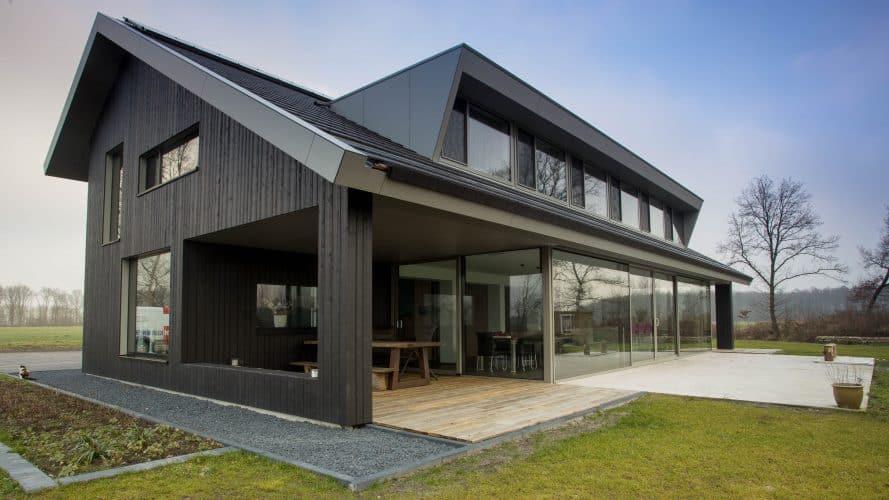 2016
Almost 100 woodworkers dedicate their lives to Finnish wood to know its properties better daily. The knowledge of wood enables us to use renewable natural wood in a wide range of construction and interior design applications. Every day, experienced master artisans in blade technology, planning, and surface treatment train young apprentices to learn the secrets of wood and continue the Finnish tradition of using wood. Siparila, whose story began in the Finnish tradition, is still 100 % Finnish, right down to its roots.
2017
New types of wood products are needed in industrial construction. There is a need for wider wooden surfaces that can easily and cost-effectively clad the facades of apartment buildings, for example. Siparila takes up the challenge and develops PLATTA exterior cladding. The facade panel is top-coated, has concealed fastening, and is available in three sizes.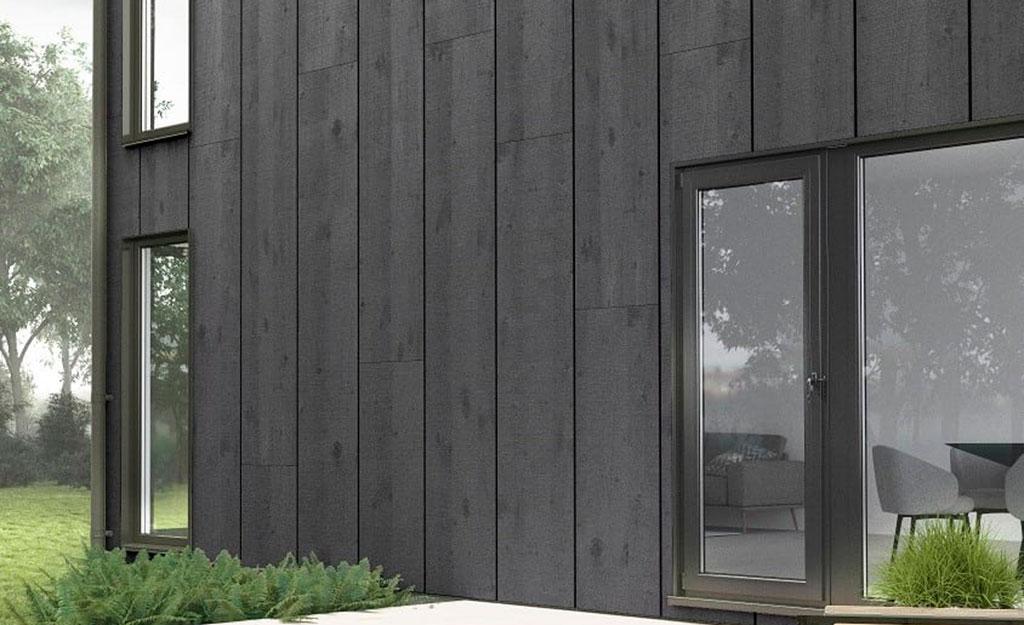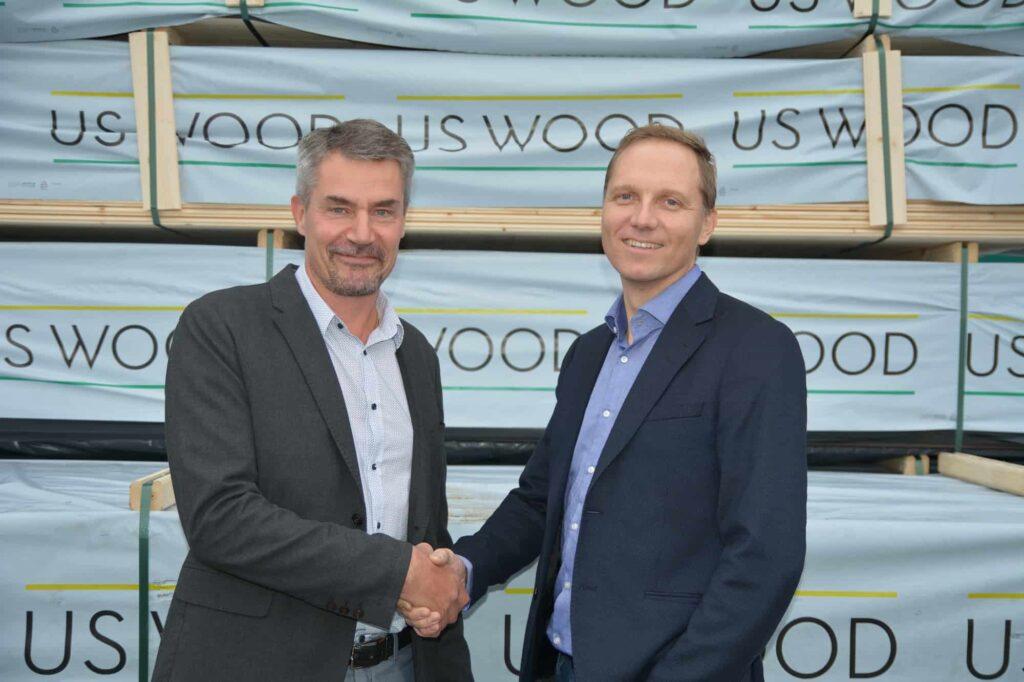 2018
Finnish, dense wood arouses interest abroad. There is interest in working with a Finnish partner in Canada and Europe that can provide a versatile service to builders. As exports grow, Siparila and US Wood will join forces, and US Wood's skilled employees will become part of the Siparila team. In Finland, the market for top-coated exterior cladding is primarily dominated by Siparila.
2019
Wood is growing in popularity in interior design. Wood is a safe material to use indoors and has beneficial properties that contribute to our human well-being by improving indoor air quality and reducing stress. We work closely with Finnish designers to find attractive shapes and eye-catching coatings for wood. We have been awarded the Design from Finland label, which promotes Finnish design. All our panels are also manufactured in Finland.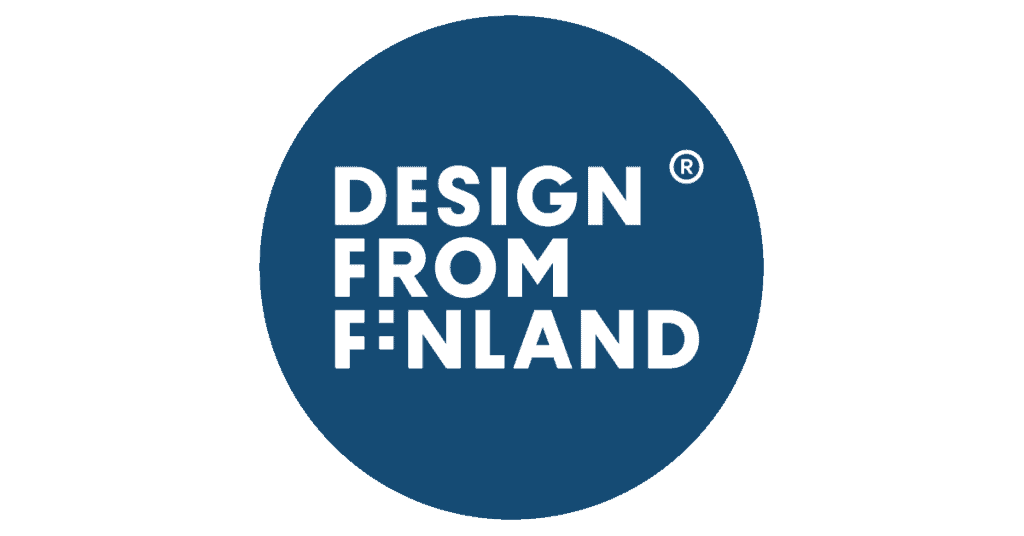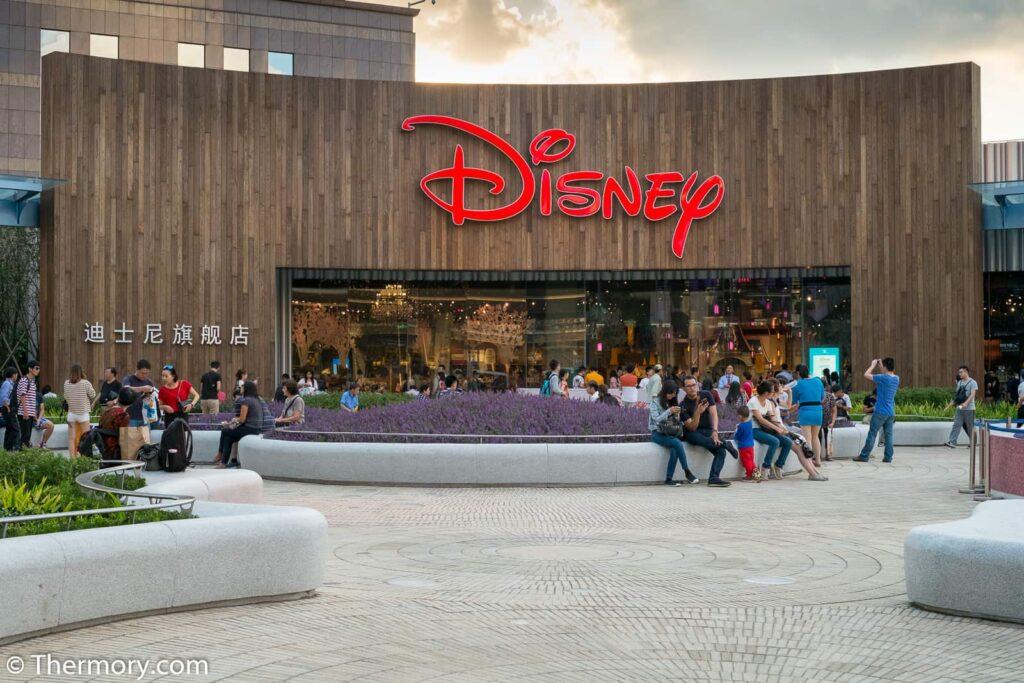 2020
Siparila, Finland's leading top-coated interior and exterior cladding panel manufacturer, merges its business with Thermory AS of Estonia. Interest in Nordic timber is more significant than ever. Through this cooperation, we combine the best of both companies: Thermory's expertise in the manufacture of thermal wood products and Siparila's know-how in the surface treatment of wood products. Together, we can offer responsible and sustainable construction solutions to international markets.
Leave an open application
We will advertise vacancies whenever necessary. If we don't have a vacancy that suits you, you can also submit an open application.
Eight reasons to work at Siparila
In Siparila, people have the opportunity to take responsibility, participate in the debate and develop as experts in their field. We've minimised the ghost barriers between people and job profiles and created the Siparila spirit so that we all have a fun workplace with great colleagues.
The working atmosphere has a huge impact on our well-being. We constantly strive to ensure that everyone who works at Siparila feels an important part of our community. We support each other and communicate openly on all issues..
A learning work community
Learning new things is important if we are to remain at the forefront of the wood sector. We learn new things through apprenticeships and in our everyday lives by developing new ways to work and finish wood. At the same time, we are constantly developing collaboration, which helps us to serve our customers better.
Our lean and agile organisational structure allows us to adapt quickly to changes in the industry and within the organisation. Efficient information flow, open metrics and flexible job rotation increase understanding and improve collaboration between different functions.
Freedom and responsibility
We removed the need for supervision and empowered our employees to take responsibility for their own daily workflow. We now have self-directed teams, where everyone has the power to decide on their own and collective issues.
Our main assets in maintaining our competitiveness are our people and innovation. That's why we've harnessed technology to help where it can, to give people the time and space to make insights.
The courage to participate
We work hard for the common good. We want every employee to take an active part in the development of the organisation and the work community, to give feedback to their mates, including on successes, and to be brave enough to share their thoughts.
We focus on solutions rather than problems, and actively seek ways to improve our operations. So when we hit a bend in the road, we try to find the best possible solution as quickly as possible.
Sustainable development can only be achieved through responsible action. That's why sustainability is reflected throughout our organisation: in wellbeing, processes, raw materials and end products. We are true to our principles and quality standards.
Thermory Group
We are part of the Thermory Group, the world's largest manufacturer of thermal wood and sauna materials. Thermory's product range includes environmentally friendly and sustainable wood products: thermally modified cladding and wall panels, decking and floor boards, sauna materials - and products.